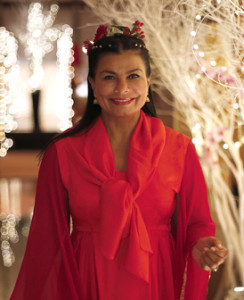 Sai Maa is a world-renowned spiritual master, healer, and humanitarian. With a unique fusion of Eastern spiritual wisdom, Western therapeutic knowledge, and energetic mastery, Sai Maa shares teachings to uplift and empower others to master their lives as she has her own.
Teaching from personal life experience, Sai Maa guides people in awakening and living from the highest potential inherent within them. Through all of her work, Sai Maa shares a rare depth of unconditional love and passion for life that manifests in the compassion and commitment with which she approaches her mission of global enlightenment. Read more…
Learn more about Sai Maa's transformational programs.
Learn more about Sai Maa's humanitarian programs.